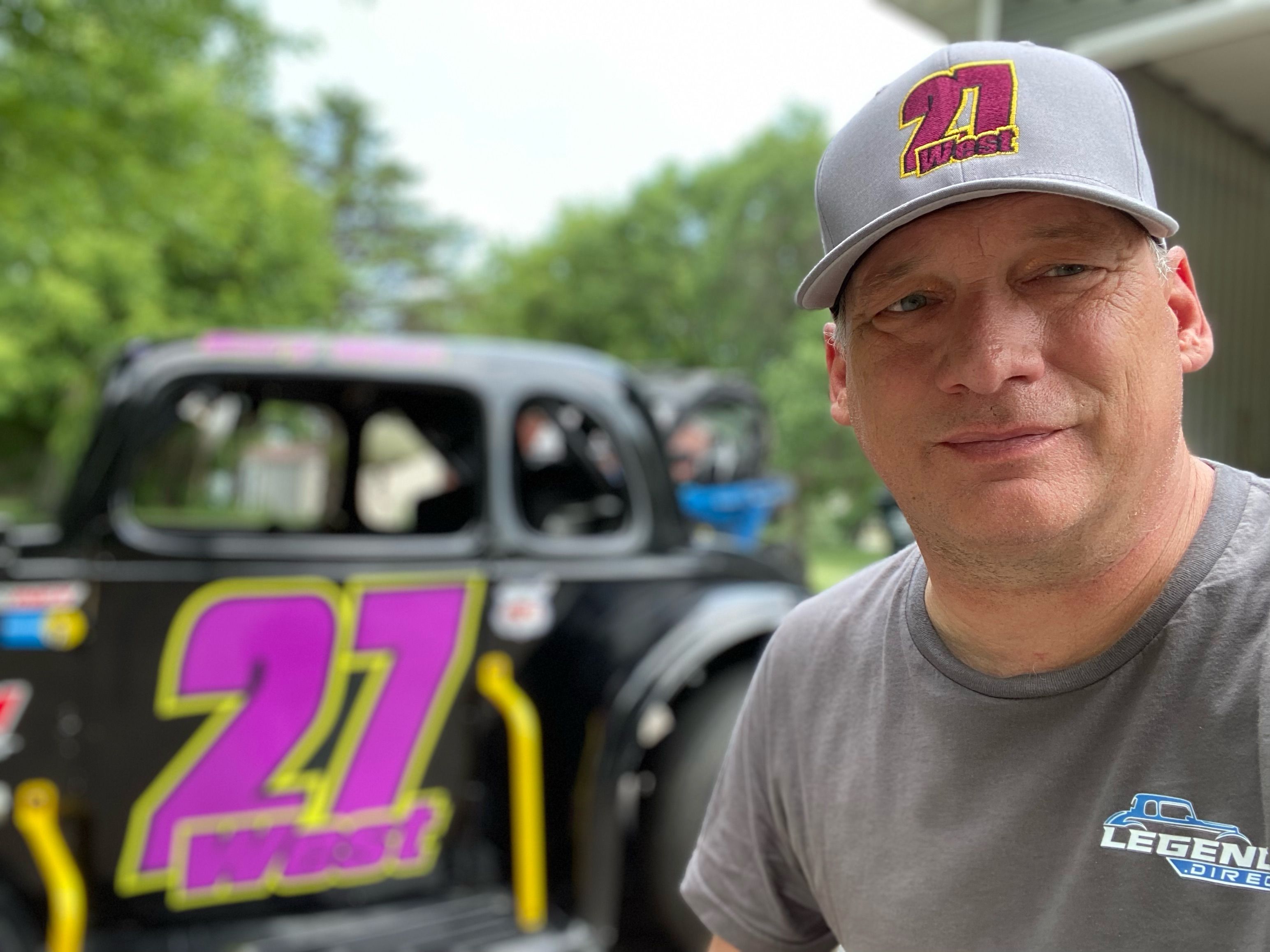 Gary West had a great debut' race season in the US Legend car class.  Gary said, "We met a lot of wonderful fans that became friends and competitors that treated us like family". 
A special thank you to our loyal sponsors. The Nashville I-24 Campground, Jade Investments and The Rock n Roll Banker. Also, a big thanks to the gang at Legends.Direct for all their help in setting up the car and their attention to detail. 
Gary started off the season right with his son Kyle on Fathers Day, at the famous Hawkeye Downs Speedway, a quarter mile asphalt oval, in Cedar Rapids, Iowa. In the past, Kyle has been the driver, but now it was the old mans turn! With a limited number of races Gary still ended up 20th in the points at Hawkeye Downs Speedway for the season. 
On October 9th Gary raced in Nashville, TN at one of the most famous and historic speedways in the county, the Nashville Fairgrounds Speedway. "Where Legends Were Born", such as Dale Earnhardt, Richard Petty, Sterlin' Marlin, Coo Coo Marlin, Darell Waltrip, Bobby Allison, and many more. Right off the bat the #27 got spun out at the start of the race between turn 3-4. Damage seem to be minimal and they did re-start the field.  With multiple cautions, Gary was able to move up to mid field. This was a fast field of 24 cars and it was rough... With about 3 laps to go the #27 broke a rear axel and did not finish..  But what an exciting night for Gary and the #27 gang. They put it back in the box and it was time to think about music again... 
We are working on plans for the 2022 schedule. You can always check us out on Facebook at Gary West Motorsports for updates and fun pictures and information. 
Guitars and Race Cars, will be the theme for 2022!! Catch Gary in concert or at the track!  It's going to be an exciting summer!  
Friday May 6th is the season Opener at Hawkeye Downs Speedway and Gary is getting the new car ready for the big day.